Install the Slider
The first thing you'll need to do is download the Template package ( jp_YourTheme_unzip_first.zip) The package you will download contains everything to get the Slider up and running and it is compatible with Joomla 3.x. It does not need to be uncompressed.
Once you have downloaded the package, go into the Joomla Administrator and:
Select from the top menu: Extensions -> Extension Manager -> Install
Click on Upload Package File Choose File button
Select the zip file from your local drive folder > jp_yourtheme_unzip_first\Extensions\Revolution Slider
Click the Upload & Install button.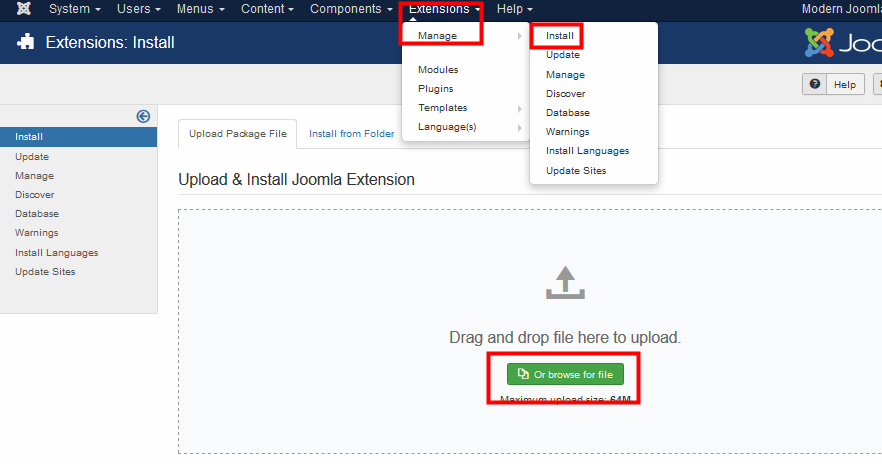 ---
Use the Slider
You can make a slider easily just follow those step by step procedure, here the step 1 for adding new slider.
Step1 ( Create a Slider)
Click on Components
Unite Slider
Create a new slide or Import a slider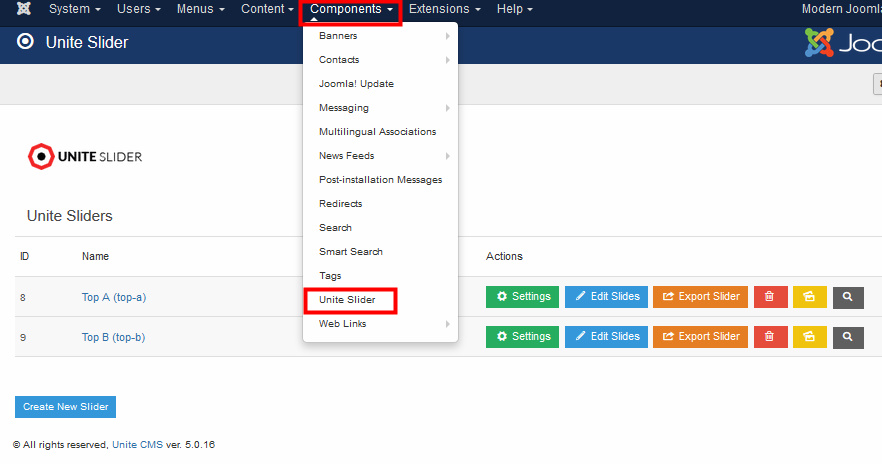 ---
Step 2 ( Assign the Slider to a module position)
Go to Extensions » Modules.
Click on New.
Now select the Unite Slider 2
Select the slider you want to assign to this module