Here is a brief instruction on how to update a theme based on the Warp framework without uninstalling and reinstalling the theme.
Updating the Template Framework ( WARP ) will not result in your Template version from changing, the template and Framework have their own Versioning.
Here you can find the Warp version!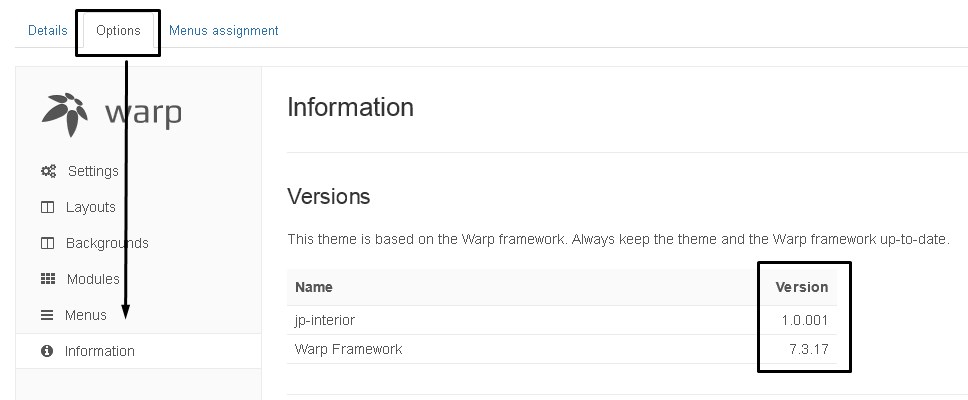 ---
To update the WARP framework do the following steps:
First of all make a backup of all the customized theme files, so you can recover it and redo all changes at any time.
Download the latest Warp version and extract the package to your desktop.
Unzip the downloaded files
Connect via FTP to your Joomla system
Copy all files and directories to /Joomla/templates/TEMPLATENAME/ and replace all files.
Joomla Admin > Template Options > Settings > Compile LESS
Delete your Browser and Joomla Cache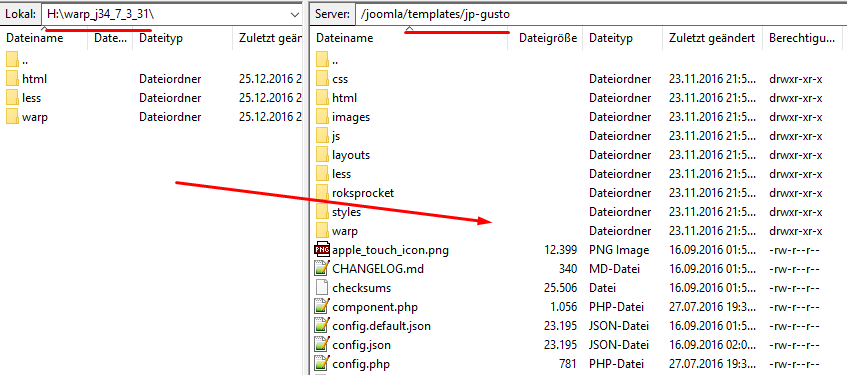 ---
Download Latest Warp 6.x Version
---
Download Latest Warp 7.x Version
---
Changelog