The discover tool is useful in cases where the installation package is larger than your maximum file upload size so the only way to install the package is by uploading it manually. The discover tool can also be helpful in cases where a previous installation has failed and the files are available on your server.
---
Using the discover tool
Go to the Extensions manager -> Discover tools.
Select all extensions you like to reinstall and click on the "Install" button.
You should then receive the installation success message.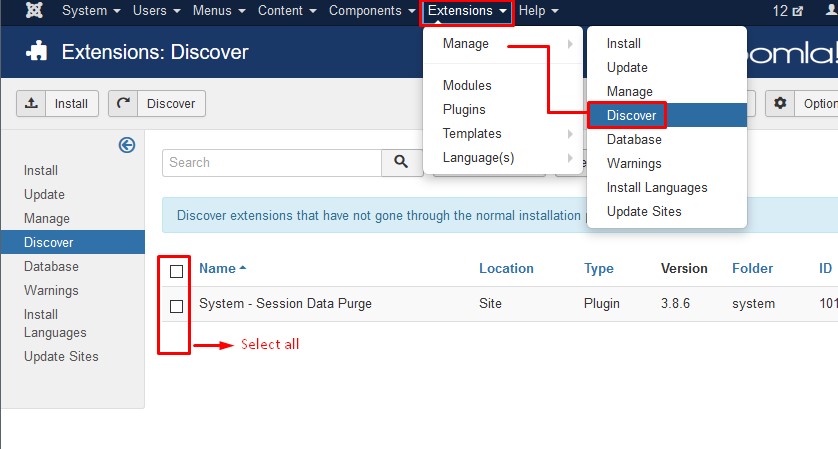 ---
Database Fix
Go to the Extensions manager -> Database
Click on the "!"FIX" button until you get no error